Jackie Woodside is a best-selling author, TEDx speaker, radio and television personality and seminar leader who is passionate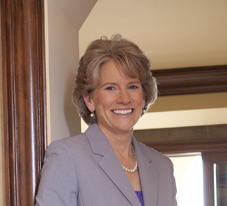 about the expanding the edge of human potential. Jackie has written two best-sellers, "Calming the Chaos: A Soulful Guide to Managing Your Energy Rather than Your Time" and "Time for a Change!" Jackie was featured along with Jack Canfield and Don Miguel Ruiz on the Wake Up! TV show in 2015. Jackie's most recent book is Money Vibe your Financial Freedom Formula
You can hear our previous interviews, Episode 60 & Episode 73
In this Podcast:
Jackie teaches about the hotspots, pressure points for people in life, MONEY is a hot spot
It's not the things in life that get us stressed out it's how we relate to them
What is Financial Freedom
What's your BEAT on money, Beliefs, Emotions, Attitudes & what you think about money
Understanding what's behind your Money Vibe
Being in alignment with your money values and how it can impact your life
She want's you to know you can have a different relationship with money
Dig in to make the transformation is part of living an empowered life
Inspired Round Q&A:
Most Inspiring Book-
Favorite Song-
Best Resource-
Surprising Fact About Jackie-
Most Important Thing to Know About Jackie-

Her life was a train wreck. She has a tragedy to triumph stories and it's all out of the principles she teaches. She's transformed her relationship with money also.
Financial freedom is not having to worry about money, whether you have any or not

Daily Practice

Meditation
Gratitude
Every night she says -peace be still, be still and know that I am God
She also says, Thank you God, I'm so happy and grateful for all these things in my life…
Make your life a living prayer
Her best spiritual practice is her life well lived
Interview Links:
Book:
Website:

jackie(at)jackiewoodside.com

Facebook:
twitter:
Thank You for Listening! Just One Favor…
If you loved what you heard, I'd love it if you'd share it using the social media buttons at the top or side of this page!
If you like what you're hearing on Inspired Conversations, I would be very appreciative of your Rating & Review in iTunes. Which will allow the show to reach an even greater audience! I will make sure to thank you by name for your (hopefully) 5-star review on an upcoming show!