Hannah Papp has truly lived by the premise that life is research for your novel. Seeking her own moveable feast, she embraced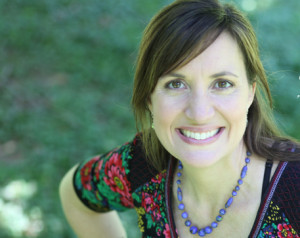 enterprise and experience from an early age. As a teen, she tried her hand at proofing pastries in a bakery, pumping gas, waiting tables and even drove a backhoe on a construction site. Never far from prose, in her twenties she worked for her university's English Department and as Advertising Manager for an English language publication in Europe. While living abroad for several years during her mid-twenties, Hannah traveled extensively and documented her experiences in an endless stream of journals, on paper napkins and filling hard drives. These notes became the foundation stones for The Mystical Backpacker.
Inspired Round Q&A:
Most Inspiring Book-
Favorite Song-
Best Resource-

WE are the best resource, the answers are within us. We are trained in a world to look for the answers are outside of us, however, the answers are within us, always! Internal Reflection is the key to freedom

Surprising Fact About Hannah-

 She just bought an old run down camper van and she's going to restore it and do the galloping thing.

Most Important Thing to Know About Hannah-

She would say nothing but write everything…(tune in for a greater understanding of this statement).
 Interview Links:
Book:
Website:
Facebook:
Pinterest
twitter:
Thank You for Listening! Just One Favor…
If you loved what you heard, I'd love it if you'd share it using the social media buttons at the top or side of this page!
If you like what you're hearing on Inspired Conversations, I would be very appreciative of your Rating & Review in iTunes. Which will allow the show to reach an even greater audience! I will make sure to thank you by name for your (hopefully) 5-star review on an upcoming show!