Eva Vennari is the founder and CEO of The Elevate Institute, a cutting-edge health coaching firm specializing in empowering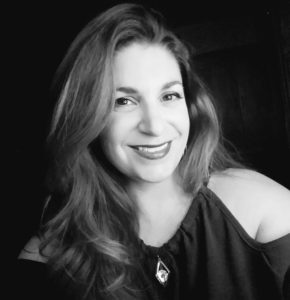 individuals to take charge of their body and their health. She is the Creator of REVEAL – a hair analysis technique that lets you understand what it is exactly your body needs to heal and rejuvenate, EVOLVE Academy – the school of purposeful living, and ELEVATE – high-end retreat experiences to create lasting shifts. 
She is on a mission to dismantle the status quo of the sickness industry. Having spent most of her adult life suffering from all kinds of conditions and fighting for her sanity she decided to take matters into her own hands. That's when everything shifted and her body went from being the enemy to being her best and most devoted ally and partner. Eva now teaches worldwide how sensitive people can take charge of their wellbeing and thrive in their lives.
In this podcast:
From Executive to burnout her journey to wellness
Hair & mineral analysis backed by nutritional balancing
The relationship of minerals in our body
Getting our nutrition back in balance with our body
It starts with what was passed to us in the womb
She shares what happens in our body when we rebalance our minerals
She explains what happens with preferred minerals are replaced in the body
Understanding your body's limits but not feeling limited
Traditional medicine and alternative medicine can exist together
Inspired Round Q&A:
Most Inspiring Book-
Favorite Song-
Best Resource-

Fin, Virtual Assistant
Sticky notes – in Microsoft
Outlook 365 customer manager

Surprising Fact About Eva-

She loves to dance burlesque

Most Important Thing to Know About Eva –

Integrity is what she's all about. She commands that of herself. It's much easier to keep track of the truth.
Interview Links:
Book:
Website:
Facebook:
twitter:
Instagram:
Youtube:
Linkedin:
Thank You for Listening! Just One Favor…
If you loved what you heard, I'd love it if you'd share it using the social media buttons at the top or side of this page!
If you like what you're hearing on Inspired Conversations, I would be very appreciative of your Rating & Review in iTunes. Which will allow the show to reach an even greater audience! I will make sure to thank you by name for your (hopefully) 5-star review on an upcoming show!