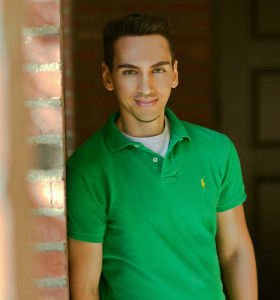 Emmanuel Dagher is a Transformation Specialist, Holistic Health Practitioner, and Teacher who's had the honor of co-creating positive shifts in the lives of thousands of people around the world. Being of service to others will always remain one of Emmanuel's highest priorities in life. Emmanuel is dedicated to empowering others to live their greatest life, and views being of service as one of the greatest gifts a person can ever experience. Emmanuel has witnessed extraordinary transformations – physical, mental, emotional and spiritual.  The outcome of collaborating with Emmanuel usually results in greater love, personal freedom, higher consciousness, and an overall sense of well-being. He is the author of two books Easy Breezy Miracles and his latest book, Easy Breezy Prosperity!!
Inspired Round Q&A:
Most Inspiring Book-
Favorite Song-
Best Resource-
Surprising Fact About Emmanuel-

He LOVES to laugh and giggle 

Most Important Thing to Know About Emmanuel-

This is about Emmanuel sharing his authenticity with people and being himself open and authentically and loves to empower others to do the same.
Interview Links:
Book:
Website:
Facebook:
Instagram:
twitter:
ENTER TO WIN FROM JAN 5th- 22nd take a picture of yourself with Emmanuel's book, Easy Breezy Prosperity and post it on social media (twitter, instagram, Facebook) tag Emmanuel with the hashtag #easybreezyprosperity and be entered to win:
Be Emmanuel's guest of honor at this live event in Los Angeles on Saturday, February 20, 2016
Receive round-trip ticket airfare to Los Angeles and a two-night stay at the Garland Hotel
Enjoy dinner with Emmanuel on the night of the event
Travel back home with stunning crystal valued at $2,500
What are you waiting for?? grab the book, snap a photo and enter to win today #easybreezyprosperity
Thank You for Listening! Just One Favor…
If you loved what you heard, I'd love it if you'd share it using the social media buttons at the top or side of this page!
If you like what you're hearing on Inspired Conversations, I would be very appreciative of your Rating & Review in iTunes. Which will allow the show to reach an even greater audience! I will make sure to thank you by name for your (hopefully) 5-star review on an upcoming show!