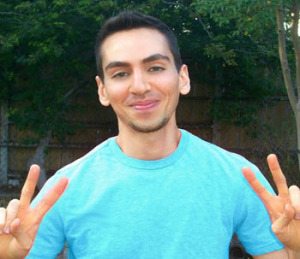 In just a short 10 years, Emmanuel Dagher has had the humble honor of co-creating profound expansion with thousands around the world. Emmanuel serves as an  Expansion Catalyst, Transformation Specialist, Intuitive & Humanitarian who's priority is to reconnect those who are ready back to their greatest potential. Emmanuel is also a #1 International Best Selling Author of Easy Breezy Miracles which has expanded the message of love and empowerment that he is so passionate about!
I love this conversation with my friend Emmanuel. We talk about healing, transformation, miracles, resistance, expansion and how to get our of our own way in life. You will leave this conversation expanded in your heart and mind. He gives us tips on how to invest in ourselves by asking the right questions and our willingness to move in the direction of our dreams. You'll have a deeper understanding about what miracles are and how you can create more miracles in all areas of your life.
Inspired Round Q&A:
Most Inspiring Book- The Alchemist, Paulo Coelho

Favorite Song- Eye of the Tiger, Survivor & Can you Feel it, Jackson 5
Best Resource-Facebook and social media connecting with each other is so powerful
Surprising Fact About You- He's very silly and loves to laugh. a belly laugh at least once a day.
Most Important Thing to Know About Guest- His purpose here is to remind you that you are amazing, you are special, holy and sacred. You are all these things and so much more!

Interview Links:
Thank You for Listening! Just One Favor…
If you loved what you heard, I'd love it if you'd share it using the social media buttons at the top or side of this page!
If you like what you're hearing on Inspired Conversations, I would be very appreciative of your Rating & Review in iTunes. Which will allow the show to reach an even greater audience! I will make sure to thank you by name for your (hopefully) 5-star review on an upcoming show!