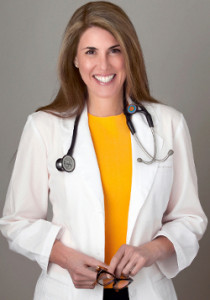 Dr. Elizabeth Chabner Thompson learned early in her career that it sometimes takes a change in perspective to bring things into focus. An, MD, MPH, a radiation oncologist who trained at Johns Hopkins University School of Medicine and the Harvard Hospital Systems. After many years of working as a clinician, and after undergoing surgery herself, she realized that patients need to feel cared for, comfortable, and empowered, and they need to be treated in a way that preserves their dignity. She felt that while the surgeries and treatments for cancer and other conditions have rapidly evolved (and, in some cases, even been revolutionized), the recovery tools currently available to patients were designed decades ago, for the surgeries and treatments of the past and she founded BFFL (Best Friends for Life) in 2011 to help solve the problem.
BFFL Co ("Best Friends for Life"), is a company dedicated to the development and marketing of modern recovery products and services. Providing information, support and a wide range of products that help patients recover from surgery and other medical treatments in comfort and with dignity
You will love to hear Dr. Chabner Thompson's ideas about entrepreneurship, persistence and how she's making it all happen! An inspiring woman, doing inspiring work on so many levels!
Inspired Round Q&A:
Most Inspiring Book-
Favorite Song-
Best Resource-
Surprising Fact About Dr. Elizabeth Chabner Thompson-

She can't sleep, she thinks a lot and she relates to the character on the new show The Unbreakable Kimmy Schmidt 

Most Important Thing to Know About Dr. Elizabeth Chabner Thompson-

Her experience as a mother and raising children is the most important thing, her family & children are her jewels. Health and family is the most important thing to her. You can do anything for 100 seconds, so focus on 100 seconds, deep breaths because you can accomplish a lot in 100 seconds.
Interview Links:
Thank You for Listening! Just One Favor…
If you loved what you heard, I'd love it if you'd share it using the social media buttons at the top or side of this page!
If you like what you're hearing on Inspired Conversations, I would be very appreciative of your Rating & Review in iTunes. Which will allow the show to reach an even greater audience! I will make sure to thank you by name for your (hopefully) 5-star review on an upcoming show!