Dr. Diana Kirschner is a relationship advice expert frequent guest psychologist appearing on The Today Show & starred in a PBS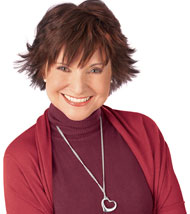 TV Special on love. She has helped tens of thousands all over the world to create greater self-esteem and more loving relationships through her global Love Mentor®  Coaching Program. She is the best-selling author of the acclaimed relationship advice book, "Sealing the Deal: The Love Mentor's Guide to Lasting Love", and of the best-selling relationship and dating book, "Love in 90 Days". Her latest book is "The Diamond Self Secret: Say Goodbye to Your Inner Critic & Hello to Self-Acceptance, Serenity, & Lasting Love."   Lovein90Days.com is a leading source of dating and relationship advice.
In this podcast:
She shares her journey to becoming a relationship expert.
Curious if love really existed and went on a quest for understanding loving relationships
Sheds light on deadly dating patterns:

the flame out
crumbs
I'll make you love me

Talks about the 3 criteria for loving
She explains Corrective loving experiences, somebody who you respect and understands love, who appreciates you and validates you and can help guide you to success.
She wants you to know "Don't quit before the miracle, the miracle is coming."
Inspired Round Q&A:
Most Inspiring Book-
Favorite Song-

Anugama, expansive music that resonates with the om of the earth

Best Resource-

Meditation
Connection to the Divine is the ultimate resource, grounding and always gets what she needs to get.
Daily practice of TM Sitta Training – working with the sutras

Surprising Fact About Dr. Diana-

 She has two tiny dogs she's crazy about. She loves tiny dogs

Most Important Thing to Know About Dr. Diana-

She's here to help you with dating, with love, with getting what you really want and she has a beautiful team working with her to help you as well.
 Interview Links:
Special Offer -FREE session by phone or Skype with one of her mentors – go to www.lovein90days.com click on coaching, fill out form and say 'Amy Sent Me' in the form for the FREE coaching.
Book:
Website:
Thank You for Listening! Just One Favor…
If you loved what you heard, I'd love it if you'd share it using the social media buttons at the top or side of this page!
If you like what you're hearing on Inspired Conversations, I would be very appreciative of your Rating & Review in iTunes. Which will allow the show to reach an even greater audience! I will make sure to thank you by name for your (hopefully) 5-star review on an upcoming show!