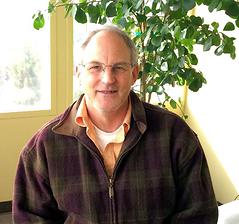 Dr. David Kamnitzer is one of the world's leading experts in the synthesis of natural healing (including holistic chiropractic) and Ontological Coaching. Ontological Coaching allows people to quickly become aware of the ways in which they are BEING that they were previously unconscious of including the thoughts and behaviors that limit their quality of life and ability to be truly effective.
Simply by allowing this awareness to exist — without fighting or indulging it — life begins to "break open" for people in new and remarkable ways.
Combining this with the best in Natural Healing produces a unique and powerful synergy that is showing up in a wide variety of ways in peoples' lives.
In this Inspired Conversation Dr. David gives the contrast of the prevailing model versus the natural healing model. This distinction in and of itself is a reason to listen in!
Inspired Round Q&A:
Most Inspiring Book-
Favorite Song-
Best Resource-

Podcasts in general so full of great information.

Surprising Fact About Dr. David-

He's almost 59 years old and feels more ambitious and moved at this time that life has exquisitely prepared him for this main event that is happening now in 2015. 

Most Important Thing to Know About Dr. David-

He's here to be a good steward of this gift he's been giving and he's here to give it all away.
 Interview Links:
Thank You for Listening! Just One Favor…
If you loved what you heard, I'd love it if you'd share it using the social media buttons at the top or side of this page!
If you like what you're hearing on Inspired Conversations, I would be very appreciative of your Rating & Review in iTunes. Which will allow the show to reach an even greater audience! I will make sure to thank you by name for your (hopefully) 5-star review on an upcoming show!