Cali Estes, Ph.D is a highly sought after Celebrity Addiction Therapist, Life Coach, Recovery Coach and Wellness Guru that blends talk therapy with forward and positive change to assist her clients in unlocking their true potential. She has been featured in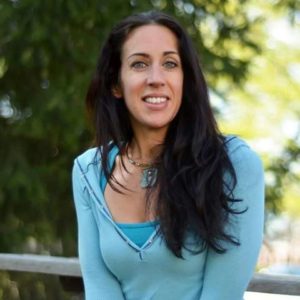 books, magazines, radio and television for her work in the addictions and therapy fields. She works with individuals, drug and alcohol treatment teams and addiction professionals looking to advance their knowledge base.
She is an interactive, solution-focused Positive Psychologist and Cognitive Behavioral Therapist. Her unique no-nonsense approach of cognitive behavioral therapy, positive psychology and life coaching combine to provide the perfect support for an addict. Dr. Estes' background in food addictions and the emotional and physical tolls it takes on one's psyche and physical well-being is highly unique.
In addition to being a prominent Addiction Therapist and well-known Recovery Coach, Dr. Estes has presented at National Conferences and is currently a National Education Provider offering Accredited classes through her sister company, www.theaddictionsacademy.com She has presented to individuals and drug and alcohol treatment facilities both national and international.
Her goal is not only to help individuals heal from addiction, but also to live better, happier and more fulfilled lives. So, she began teaching her clients "The Law of Attraction" a way to manifest success and/or achieve one's goals and has seen incredible success.
Inspired Round Q&A:
Most Inspiring Book-
Favorite Song-
Best Resource-

Yoga or walk on the beach

Surprising Fact About Cali- 

She has two looks, homeless and five star and nothing in between!

Most Important Thing to Know About Cali-

She came from nothing, has had 5 companies, lived in her car and has used law of attraction to help her get out of it. When you do the right thing, the right thing happens, when you do the wrong thing, the wrong thing happens

Daily Practice

Travels a lot and changes the energy, always changing the scenery
Tons of showers, she's a water sign, needs to be near the water and on the ocean
If you're doing the work, coach, counselor etc. if a client doesn't fit don't take them on, if they don't fit they suck your energy. She only takes clients in her vibrational plane, she feels energized instead of drained
Interview Links:
Phone- 1800-706-0318
Website:
Facebook:
twitter:
Thank You for Listening! Just One Favor…
If you loved what you heard, I'd love it if you'd share it using the social media buttons at the top or side of this page!
If you like what you're hearing on Inspired Conversations, I would be very appreciative of your Rating & Review in iTunes. Which will allow the show to reach an even greater audience! I will make sure to thank you by name for your (hopefully) 5-star review on an upcoming show!