Matthew J. Budoff, M.D., FACC, is Professor of Medicine at the David Geffen School of Medicine and Director of Cardiac CT at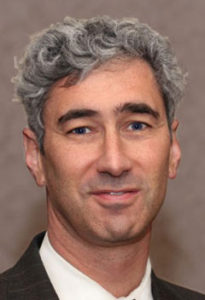 the Division of Cardiology at the Harbor-UCLA Medical Center in Torrance, California. Dr. Budoff received his medical degree from the George Washington University School of Medicine in Washington, D.C. and completed an internship and residency in internal medicine, as well as a fellowship in cardiology at Harbor-UCLA Medical Center.
Dr. Budoff is chief investigator in several active medical research trials and is a frequent lecturer on topics of cardiology at symposia, congresses and annual conferences on nearly every continent. He has authored or co-authored over 500 research papers, six books and 36 book chapters.
Dr. Budoff received the Einstein Award for Scientific Achievement from the International Biographical Centre, Cambridge, UK, and was awarded the Top Oral Abstract at the American Heart Association's 2009 meeting. Most recently, he was named to the U.S. News & World Report list of Top Doctors for 2011.
Inspired Round Q&A:
Most Inspiring Book-
Favorite Song-
Best Resource-

Have an outlet, it's different for everyone. When he's stressed or upset he takes a quick walk for exercise and get adrenaline running, redirect energy.

Surprising Fact About Dr. Budoff-

 He had to have heart surgery himself and it was a surprise to him as well

Most Important Thing to Know About Dr. Budoff-

He's been a Cardiologist for 25 years and he's just wanting to continue spreading the news and word that you can prevent heart disease and not be afraid to take care of yourself. We all need to find our center, whether it's exercise, video games or whatever, many ways to get balanced.
 Interview Links:
Thank You for Listening! Just One Favor…
If you loved what you heard, I'd love it if you'd share it using the social media buttons at the top or side of this page!
If you like what you're hearing on Inspired Conversations, I would be very appreciative of your Rating & Review in iTunes. Which will allow the show to reach an even greater audience! I will make sure to thank you by name for your (hopefully) 5-star review on an upcoming show!