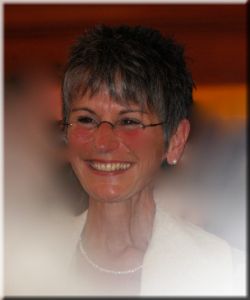 Reverend Denise Desimone is an author, motivational and inspirational public speaker, and workshop leader, with an extensive background in Interfaith Ministry, and a wide range of holistic healing practices.
These healing practices include: Sound Healing, Reiki, Polarity Therapy, Reflexology, Shamanism and Process Therapy.
Denise's first book, From Stage IV to Center Stage is an extraordinary story of courage, strength and inspiration.  She travels extensively throughout the United States speaking and teaching. Ten years ago she was given three months to live based on her diagnosis. I know you'll be inspired by her story of healing, inspiration and dedication to her life's journey.
Inspired Round Q&A:
Most Inspiring Book-
Favorite Song-
Best Resource-
Surprising Fact About Denise-

She loves to watch boxing! She's fascinated by their physique and their moves. 

Most Important Thing to Know About Denise-

She loves you! She has a deep sense of love for humanity. Love is the all time greatest healer!
 Interview Links:
Book:
Website:
Sound Healing CD:
Facebook:
twitter:
Thank You for Listening! Just One Favor…
If you loved what you heard, I'd love it if you'd share it using the social media buttons at the top or side of this page!
If you like what you're hearing on Inspired Conversations, I would be very appreciative of your Rating & Review in iTunes. Which will allow the show to reach an even greater audience! I will make sure to thank you by name for your (hopefully) 5-star review on an upcoming show!