Debra is founder and CEO of Yes to Success Seminars, Inc., is an award-winning keynote speaker, popular seminar leader and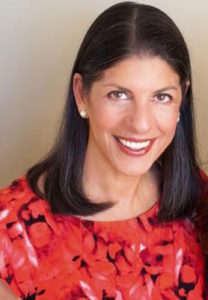 best-selling author. Although her style is warm and humorous, her messages are filled with powerful substance and practical knowledge. Hundreds of thousands of people have put Debra's knowledge to use and gone on to create profoundly successful, prosperous and deeply fulfilling lives.
Recognized as one of the pioneers in the field of personal growth, since 1981 Debra has been a popular talk show and telesummit guest and has appeared on radio, TV and in print in dozens of countries around the world.
As host of her own international telesummit, Your Life Without Limits, Debra interviews today's top transformational leaders and cutting-edge thinkers and is known for her remarkable ability to bring out the most profound yet practical knowledge from each of her guests.
She is also the co-founder and co-facilitator of Your Year of Miracles virtual mentoring program for women.
Inspired Round Q&A:
Most Inspiring Book-  It changes but right now it is:

The Foundation for Inner Peace
Shalom, Peace, Salam – Quotes from the course in miracles on Peace
one of the quotes from the book "You have no idea of the tremendous release and deep peace that comes from meeting yourself and your brothers totally, without judgement."

Favorite Song-
Best Resource-

Network Chiropractic for the emotional release, when you release the emotions stored in the body, the body corrects itself. Stored trauma will release.

Surprising Fact About Debra-

 She says she's very unsocial, she loves being by herself. Loves to go to movies by herself, live by herself. She'd just rather be alone.

Most Important Thing to Know About Debra-

She is a great and powerful woman and she is a world changer. She used to think it was arrogant to say that, "I am a great world changer" and now she knows it's arrogant to act like she's not great. Speak, embrace our greatness.
I am great, I am powerful and I am here to change the world!

Daily Practice

Meditation daily to ground her (teaches through the art of living foundation) It's the foundation that everything else is built upon
The Work by Byron Katie
Her whole life is dedicated to uplifting her vibration and sharing with the world
Interview Links:
Book:
Website:
Facebook:
twitter:
Thank You for Listening! Just One Favor…
If you loved what you heard, I'd love it if you'd share it using the social media buttons at the top or side of this page!
If you like what you're hearing on Inspired Conversations, I would be very appreciative of your Rating & Review in iTunes. Which will allow the show to reach an even greater audience! I will make sure to thank you by name for your (hopefully) 5-star review on an upcoming show!