Danielle LaRock has been called a "visionary empath" and a "small but mighty powerhouse." As an integrative health practitioner,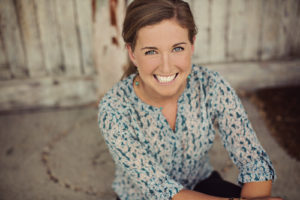 breakthrough specialist, and change leader, she empowers purpose-driven people to heal themselves from disease and misalignment through actualizing their calling to heal the world. She believes "The World Needs the Real You." She overcame a chronic illness through this inner work and built her life around connecting with purpose. Her vision and life's work is creating a world where we see each other for who we truly are, living and leading as our Real Selves. When she's not "working," she loves baking, writing, being outdoors, playing with her puppies, and doing handstands.
In this podcast:
Her journey through her chronic illness led her to work with people in purpose-driven business and how it led to her healing
The link she found between physical/emotional healing and our true purpose
Misalignment and purpose
What purpose means to Danielle
The Hell Yeah/Heal Yeah phase of life
How your symptoms reflect what's happening in your life
Creating priorities and boundaries so you can actualize your desires
She takes us through the Feel, Heal, Real process
Inspired Round Q&A:
Most Inspiring Book-
Favorite Song-
Best Resource-

A curated list of favorite podcasts and resources

Surprising Fact About Danielle-

4 years in a row, shaved her head and raised $22k for children's cancer research

Most Important Thing to Know About Danielle-

She believes 'The World Needs the Real You" this is her message, you showing up as you're real self in life is going to really make the biggest impact in the world.

Daily Practice

Journaling and using journal prompts, asking powerful questions
Interview Links:
Website:
Facebook:
twitter:
Instagram:
Thank You for Listening! Just One Favor…
If you loved what you heard, I'd love it if you'd share it using the social media buttons at the top or side of this page!
If you like what you're hearing on Inspired Conversations, I would be very appreciative of your Rating & Review in iTunes. Which will allow the show to reach an even greater audience! I will make sure to thank you by name for your (hopefully) 5-star review on an upcoming show!