Dallas Michael Cyr is a Master Life Guide, Conscious Business Mentor, Spoken Word Artist, and Inspirational, Transformational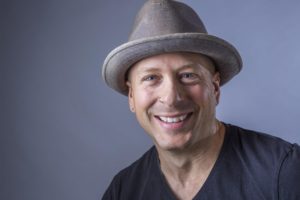 Speaker. Dallas is the founder of Ignite Purpose, a premiere transformational coaching and edutainment company. He created the signature coaching system Ignite Your Purpose to help purpose-driven individuals break through their biggest challenges and lead an extraordinary quality of life.
Over the last 14 years, Dallas has built 3 successful businesses and in the last 8 years he has been guided 75+ clients to permanently eliminate their negative patterns, start or resurrect their business, heal struggling relationships and lead extraordinary lives!
In this podcast:
What is a master life guide
Guides people back to their highest self
His journey into this work and how he defines purpose
The journey of you and what it means
When we step into our power and are not limited by our stories amazing things happen
You being willing to be fully you is the most courageous act – we talk about this
What stops people from coming alive
Our reality is our personality – Dr Joe Dispenza
There is nothing before you that you are not prepared to handle
To be a guide and a teacher and do it in the most unique way
What edutainment means to him
I know who I am
I know why I am here
I know what I'm here to do
We each have a unique code that is you
Inspired Round Q&A:
Most Inspiring Book-
Favorite Song-
Best Resource-

The Gene Keys – philosophy and spiritual text
His own coaches and mentors

Surprising Fact About Dallas –

He grew up poor in the hood, one of 5 white kids in a 10-mile radius, he was a b-boy and breakdancer
There's actually nothing he's not told anybody so there are no surprises

Most Important Thing to Know About Dallas-

I love you
His path here is to live with as much unconditional love as he possibly can – such WISE words in this statement
Interview Links:
Thank You for Listening! Just One Favor…
If you loved what you heard, I'd love it if you'd share it using the social media buttons at the top or side of this page!
If you like what you're hearing on Inspired Conversations, I would be very appreciative of your Rating & Review in iTunes. Which will allow the show to reach an even greater audience! I will make sure to thank you by name for your (hopefully) 5-star review on an upcoming show!