Christy Whitman is a transformational leader, abundance coach and the New York Times bestselling author of The Art of Having It All. She has appeared on The Today Show and The Morning Show and her work has been featured in People Magazine,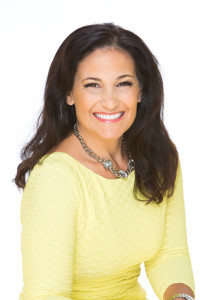 Seventeen, Woman's Day, Hollywood Life, and Teen Vogue, among others. Christy is the CEO and founder of the Quantum Success Learning Academy & Quantum Success Coaching Academy, a 12-month Law of Attraction coaching certification program. Christy has helped thousands of people worldwide to achieve their goals through her empowerment seminars, speeches, and coaching sessions and products.  Christy's life-changing message reaches over 150,000 people a month and her work has been promoted by and featured with esteemed authors and luminaries such as Marianne Williamson, Dr. Wayne Dyer, Marci Shimoff, Brian Tracy, Neale Donald Walsch, Abraham-Hicks, and Louise Hay. She currently lives in Montreal with her husband, Frederic, and their two boys, Alexander and Maxim.
Inspired Round Q&A:
Most Inspiring Book-
Favorite Song-
Best Resource-

Coaches that she works with, part of her work is to be with her own coaches for her own inner work

Surprising Fact About Christy-

She still works really hard on herself. She has it all but she works for it. 

Most Important Thing to Know About Christy-

She's committed to helping people align with abundance and the Universal Laws.
 Interview Links:
Book:
Website:
Facebook:
twitter:
Thank You for Listening! Just One Favor…
If you loved what you heard, I'd love it if you'd share it using the social media buttons at the top or side of this page!
If you like what you're hearing on Inspired Conversations, I would be very appreciative of your Rating & Review in iTunes. Which will allow the show to reach an even greater audience! I will make sure to thank you by name for your (hopefully) 5-star review on an upcoming show!