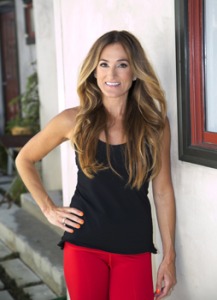 Cassie Piasecki is a serial, lifestyle entrepreneur. Cassie started young with a beach-inspired clothing store at only 18-years old. Her interest in health and well-being inspired her to become a personal trainer and start her own fitness apparel store soon after. The birth of her daughter and vision of her family's future led her to convince her doc husband that he could be an entrepreneur too and they opened his orthopedic medical practice where Cassie has honed her skills in the art of financing equipment, managing doctors, and working with insurance companies. She followed this up with the now famous The Nail Lounge, Orange County's only award-winning nail salon and Shoparazzi; a web-based business selling celebrity inspired shopping maps of Los Angeles.   In 2012, Cassie published her first eBook, BizEtiquette.  Cassie is a Leader-at-Large for SMARTY, a Community of women entrepreneurs, where she loves rolling up her sleeves and bringing her double-decade long career in business to women in the start-up and growth stage of entrepreneurship. She lives in Orange County, CA.  She is currently teaching indoor cycling at GRIT Cycle in Newport Beach and private Pilates sessions.
In our conversation we talk all things business, wellness and balancing a healthy lifestyle! Cassie is the queen of fitness, community and social media. She's got so many tips in the interview, get ready for some awesome insight and some tips and tricks that will help you rock it out!
Inspired Round Q&A:
Most Inspiring Book- Crush It, Gary Vaynerchuk & Master Your Metabolism by Jillian Michaels
Favorite Song- Hyper Crush by Rage *explicit lyrics 

Best Resource-Perfect Hair Day by Living Proof
Surprising Fact About You- 58lbs overweight as a kid
Most Important Thing to Know About Guest- That she works at it and has maintained weight loss for 20+ years however she works at it and it's not as easy as it might look. Her message  is to keep moving and take care of self first, then  everything else falls into place!

Interview Links: