Cassie Piasecki who has over 25 years of experience in the health and fitness industry.  She is an AADP Holistic Health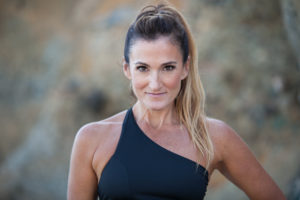 Practioner and Nutritious Life certified.  Between teaching Pilates, indoor cycling, dance, and her personal training clients, she has taught fitness to over 10,000 people!  She is certified through the Aerobics and Fitness Association of America,  the Pilates Method Alliance, Schwann Indoor Cycling, and Yoga Booty Ballet. Cassie teaches Pilates at Villa Pilates and Yoga in Newport Beach, CA.
Cassie Piasecki is a serial, lifestyle entrepreneur. You can hear all about her entrepreneurial endeavors in our first interview Episode # 12 and also Episode #49
Inspired Round Q&A:
Most Inspiring Book-
Favorite Song-
Best Resource-

BONUS- recommended servings of sugar a day is 25g. but this is really difficult and personally she eats between 35-40g of sugar a day is her target. Track your sugar!

Surprising Fact About Cassie- 

She lives 30 minutes from Catalina (island off the coast of S.CA.) and she's never been there. She's 20 minutes from Disneyland, 40 minutes from Knott's Berry Farm and 2 hours from Magic Mountain and has never been on a roller coaster.

Most Important Thing to Know About Cassie-

We are all on a journey and reinventing ourselves. It's ok to go from a vegan to a meat eater. It's ok to go from an entrepreneur to getting a regular job. A plot twist is ok, we can't be stagnant in old ways. She's embracing it herself in changes in her nutrition, body and career. It's ok to change along the way!
 Interview Links:
Website:
Instagram:
twitter:
Thank You for Listening! Just One Favor…
If you loved what you heard, I'd love it if you'd share it using the social media buttons at the top or side of this page!
If you like what you're hearing on Inspired Conversations, I would be very appreciative of your Rating & Review in iTunes. Which will allow the show to reach an even greater audience! I will make sure to thank you by name for your (hopefully) 5-star review on an upcoming show!