Bryan Falchuk is a best-selling author, speaker and life coach. He has faced major adversities and learned how to overcome and achieve. From obesity to running marathons, from career struggles to success as a C-level executive, from watching illness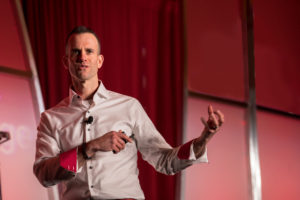 threaten his family to finding lasting health, he has been through many lessons he used to develop his unique approach to inspiring others to succeed.
Bryan's work has been featured in several top publications like Inc. Magazine, The LA Times, Chicago Tribune and more. He has spoken at multiple TEDx events and has been a featured guest on over 100 podcasts and radio shows.
In this Podcast:
His journey to becoming morbidly obese and when it started as a young child
What happened when his wife was death bedridden with a chronic illness with a 2 and 1/2 year old at his side in his early thirties
When he had his moment of clarity and woke up a completely different person with a real purpose
His book Do A Day came out of his why, purpose and motivation to achieve in life
He's only moved forward on his journey since creating a beautiful and inspiring life based on his family experience
How his philosophy unfolded during the moment of clarity
Why it's up to you
Do the work and confront yourself
What 'Do A Day' means
Why anticipation is positive and negative and what you give up in the present day in that
The more you succeed the more you succeed
Things he thought he despised he realized he liked and even loved
How we are trained to be self-deprecating and how it doesn't serve us
He wants to help people change their lives starting with allowing yourself to deserve to have things better
Find your meaningful goal that fits with your purpose and just start doing it
Inspired Round Q&A:
Most Inspiring Book-
Favorite Song-
Best Resource-

He's a resource for himself (and for other people) you don't need to search out for other people to solve your problems. Empower yourself to be the resource for yourself.

Surprising Fact About Bryan –

He doesn't like raw tomatoes or olives

Most Important Thing to Know About Bryan –

Take the learnings from the book, Do A Day, he's putting his work out in the world to get the message because he really wants to help people
Interview Links:
Book:
Website:
Facebook:
twitter:
Instagram:
TEDx talk:
Thank You for Listening! Just One Favor…
If you loved what you heard, I'd love it if you'd share it using the social media buttons at the top or side of this page!
If you like what you're hearing on Inspired Conversations, I would be very appreciative of your Rating & Review in iTunes. Which will allow the show to reach an even greater audience! I will make sure to thank you by name for your (hopefully) 5-star review on an upcoming show!