Brent Michael Phillips was a successful MIT-trained engineer who experienced a staggering physical challenge when chronic pain
landed him on permanent disability and then his arm became paralyzed after a surgery. After a long battle of unsuccessful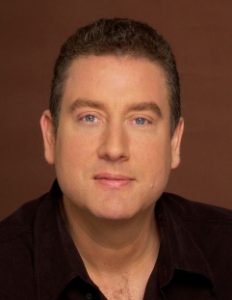 treatments, Brent experienced a miracle when he his elbow instantly healed from energy healing.
Knowing his life path was fortuitously altered, he then spent years studying with various master healers and spiritual teachers to discover and reverse-engineer the scientific laws and principles underlying miraculous instant healing, financial abundance, and even enlightenment.
Today he is the founder of Awakening Dynamics, an internationally known and best-selling author and speaker, and the media has called him the "#1 most powerful American healer and spiritual teacher." He's also a frequent and popular guest on local and national TV as well as radio, helping people around the world to overcome suffering with the world's most advanced consciousness technology.
Brent has greatly simplified and improved energy healing and higher consciousness so that anybody can quickly become a master healer, no special talent or skill required!
In this podcast:
He's your most unlikely healer – he shares his story from MIT to healing work
How he journeyed into the healing world through his own physical pain
He's decoded healing practice by reverse engineering the healing technology
There is a formula for miracles
A miracle is simply a phenomenon that we don't have the science or technology to explain
Inspired Round Q&A:
Most Inspiring Book-
Favorite Song-
Best Resource-

Awakening, discovering what you are

Surprising Fact About Brent-

He's not a new ager, he plays dungeons and dragons and goes to sports events. Spirituality isn't something we do it's who we are. There is no such thing as an unspiritual person or profession. What we need is spiritual people doing regular jobs in real life.
He's also a crazy metalhead and music fan. He's been to over 400 heavy metal concerts in his life.

Most Important Thing to Know About Brent-

There's nothing special about him. We are all the same and we are all one.

Daily Practice

Movement feedback holography – advanced teachings techniques
Being present to what he's feeling in stillness and silence, no judgment just feeling what he's feeling.
Interview Links:
Book:
Website:
Facebook:
twitter:
Thank You for Listening! Just One Favor…
If you loved what you heard, I'd love it if you'd share it using the social media buttons at the top or side of this page!
If you like what you're hearing on Inspired Conversations, I would be very appreciative of your Rating & Review in iTunes. Which will allow the show to reach an even greater audience! I will make sure to thank you by name for your (hopefully) 5-star review on an upcoming show!