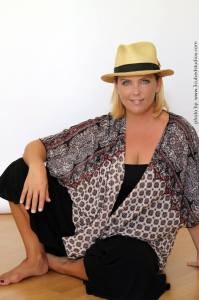 Betsy Chasse is a woman, a mom, a human being trying to make sense of life. Exploring all the possibilities, evolving, changing, listening and being in this amazing reality we have all created together.  She is an internationally known author, filmmaker and speaker. She is the Co-Creator (Writer, Director, Producer) of the film "What The Bleep Do We Know?!" and the author of 3 books including Tipping Sacred Cows (January 2014 Atria/Simon & Schuster), Metanoia – A Transformative Change of Heart and the companion book to BLEEP, Discovering The endless Possibilities for Altering Your Everyday Reality. She also enjoys blogging for Huff Post, Intent.com, Modern Mom and other sites.
Inspired Round Q&A:
Most Inspiring Book-

Loves Charles Bukowski & Jack Kerouac,  Loves to read books and listen to people who are honest and write from their hearts. Loves raw, honest voices!

Favorite Song-
Best Resource-
Surprising Fact About Betsy-

During the interview she was drinking a coca cola and smoking an American Spirit!

Most Important Thing to Know About Betsy-

Let go of the rules and be it! Give yourself permission to live your life and be happy about it. Be you, be yourself and rock the world!
Interview Links:
Thank You for Listening! Just One Favor…
If you loved what you heard, I'd love it if you'd share it using the social media buttons at the top or side of this page!
If you like what you're hearing on Inspired Conversations, I would be very appreciative of your Rating & Review in iTunes. Which will allow the show to reach an even greater audience! I will make sure to thank you by name for your (hopefully) 5-star review on an upcoming show!