Beth Greer, known as the Super Natural Mom, is a green, holistic health coach and one of the foremost experts on sustainable and toxin-free living. She is an award-winning journalist, healthy home expert, Huffington Post columnist, and author of the best-selling book, Super Natural Home, endorsed by Deepak Chopra, Ralph Nader, Dr. Joseph Mercola, among others.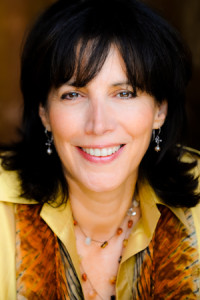 She's the former President and Co-Owner of The Learning Annex, a nationally renowned adult education company where she empowered thousands to discover new possibilities and make changes in their lives.
Beth has appeared on ABC, NBC, CNN and NPR and is a popular speaker at industry expos, private firms, non-profits and schools where she provides a tremendous array of valuable strategies, insights, techniques and proven methods to radically transform your health and vitality. She offers a one-of-a-kind service to protect people from invisible toxins in their homes that can cause fatigue, allergies, asthma, and other health problems.
Inspired Round Q&A:
Most Inspiring Book-
Favorite Song-
Best Resource-
Surprising Fact About Beth-

People are always surprised at her age and how young and vital she is! (tune in to learn more)

Most Important Thing to Know About Beth-

Her goal in five years is to have people look back and feel it's absurd that we've been allowing toxic chemicals in our foods, products & cosmetics. She'd love for people to wake up to the facts of what's going on and take action.
Interview Links:
Book:
Website:
4 Week Healthy Home Webinar – 
Facebook: 
YouTube Channel
twitter: 
Thank You for Listening! Just One Favor…
If you loved what you heard, I'd love it if you'd share it using the social media buttons at the top or side of this page!
If you like what you're hearing on Inspired Conversations, I would be very appreciative of your Rating & Review in iTunes. Which will allow the show to reach an even greater audience! I will make sure to thank you by name for your (hopefully) 5-star review on an upcoming show!