Anneliese (Anney) Smith is a grounded visionary, growth strategist and executive coach who has spent more than three decades bringing creative projects from idea into form. She has the keen ability to help leaders and creatives align, combining left and right brain capacities to access, then direct, creative energy to get things done.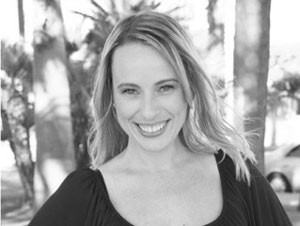 Throughout her career, Anney has worked with executives and professionals, companies large and small, entrepreneurs, filmmakers, bestselling authors, artists, and creatives of many types. She served as an executive by the age of 21, has helped hundreds of business owners and professionals build and manage wealth, and is a self-taught designer who is featured in the British Museum store. Anney received a business degree from Pepperdine University's Graziadio School of Business and Management, where she serves as a strategic advisor to the alumni association. Different from most approaches of leadership development and creativity and innovation training, Anney combines somatic psychology, emotional intelligence and consciousness skills to her work for rapid results in both business and personal life. She is the Co-Founder of the Mindful Leadership Collective and Co-Author of Beyond Ego: A Framework for Mindful Leadership and Conscious Human Evolution.
Inspired Round Q&A:
Most Inspiring Book- The Game of Life & How To Play It, Florence Scovel Shinn

Favorite Song- Little Sister, Queens of the Stone Age

Best Resource- Evernote

Surprising Fact About Anney-

Anney learned to ride motorcycles when she was 4 years old and even had a street license for a while.

Most Important Thing to Know About Anney-

She is committed to doing the work herself and helping others access their creative energy and sharing it in the world.

Interview Links:
Thank You for Listening! Just One Favor…
If you loved what you heard, I'd love it if you'd share it using the social media buttons at the top or side of this page!
If you like what you're hearing on Inspired Conversations, I would be very appreciative of your Rating & Review in iTunes. Which will allow the show to reach an even greater audience! I will make sure to thank you by name for your (hopefully) 5-star review on an upcoming show!