As a motivational speaker, teacher, intuitive and author, Anna Raimondi's mission is to give others the tools they need to live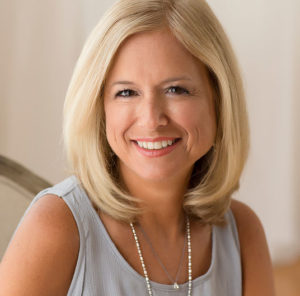 their lives in joy, while following their souls' mission.  Through her gift of intuition she brings wisdom and healing in from heaven as she provides others with insight, guidance and direction.   She has written three books, "Talking to the Dead in Suburbia – An Ordinary Woman with an Extraordinary Gift" and "One with the Drum – A Journey to the Soul."  And her latest book, "Conversations with Mary"
In this podcast:
How she knew she was a medium
Nurturing the intuitive gift
Surrendering to our lives and what that looks like
How Mary came into her life
How Mary is coming through now, as the mother of humanity, queen of peace, a messenger of God
The simple message she wants us to know now
We are souls with a mission here to follow through our journey
Understand who we are and how we can change through various activities
Inspired Round Q&A:
Most Inspiring Book-
Favorite Song-
Best Resource-

The people that love her and who she loves, friends and family

Surprising Fact About Anna –

She sings all the time, she's horrible at math and even though she has her MBA she hates the whole business end of anything.

Most Important Thing to Know About Anna –

She's a healer and her soul goal is to help people heal and help them recognize themselves on a soul level and bring them to the place where they can find their happiness and joy in some way and be healed.

Daily Practice

She says a rosary in the bathtub
Meditates as she says the rosary
Meditates and prays for her clients
Interview Links:
Books:
Website:
Facebook:
twitter:
Thank You for Listening! Just One Favor…
If you loved what you heard, I'd love it if you'd share it using the social media buttons at the top or side of this page!
If you like what you're hearing on Inspired Conversations, I would be very appreciative of your Rating & Review in iTunes. Which will allow the show to reach an even greater audience! I will make sure to thank you by name for your (hopefully) 5-star review on an upcoming show!