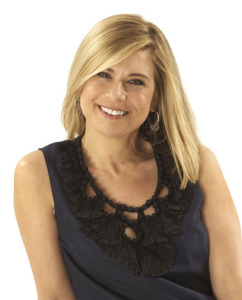 Anita Rosenberg is a global consultant helping people reach their wealth potential and improve their business and personal relationships. She is the go-to expert in Los Angeles, Aspen, New York City, India, Panama, Monaco, and Vietnam for Classical Feng Shui and BaZi Chinese Astrology. Anita is also an award-winning author, Hollywood filmmaker, accomplished artist and photographer whose work has been exhibited at LACMA and MOCA in Los Angeles. She is a design maven who grew a global line of hand-painted accents featured on "Friends" and currently on "The Middle." Her journey has been eclectic and electric. Her travels have brought her from one corner of the globe to the other. With over fifteen years of experience and high-profile clients like Paula Abdul and International artist Shepard Fairey (created the famous Obama poster and Obey clothing line), Anita brings her unique blend of Western and ancient Chinese Metaphysics along with timeless Hollywood glamour to transform and illuminate the homes, businesses, and lives of each client. As an intuitive, she can literally read the story that is unfolding in any space and customizes a package of services to help you reach your personal and professional goals. Clients rave she is "fun to work with and watches your back."  Anita's personal investment in each person and project is authentic and heartfelt.
Anita brings so much of her wisdom to this conversation you're going to love it and want to space clear while you listen! and create your own sacred space!
Inspired Round Q&A:
Most Inspiring Book- A Fortune Teller Told Me, Tiziano Terzani

Favorite Song- Led Zepplin makes her happy, any song

Best Resource- She doesn't have one!

Surprising Fact About Anita- Really family oriented, travels extensively with family around the world. Really close to family! 
Most Important Thing to Know About Anita- Her family is the most important thing to her!

 Interview Links:
Thank You for Listening! Just One Favor…
If you loved what you heard, I'd love it if you'd share it using the social media buttons at the top or side of this page!
If you like what you're hearing on Inspired Conversations, I would be very appreciative of your Rating & Review in iTunes. Which will allow the show to reach an even greater audience! I will make sure to thank you by name for your (hopefully) 5-star review on an upcoming show!