Angela Watson Robertson is an Integrative Nutrition and Board Certified Health Coach who has designed a science-backed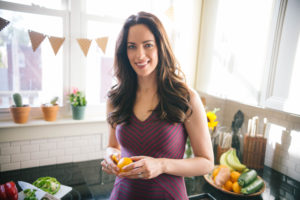 program called Fatigue Warrior to help your listeners regain their zest for life.
She is known as The Reinvention Warrior and host of Masters of Reinvention. Not only has Angela completely reinvented her own life, she has created simple, effective tools to help others transform every area of their lives – from health, career and money to relationships, spirituality and sex. Find her free wellness tips, course and programs on her website.
In this podcast you'll learn:
How to become a reinvention warrior
Angela's journey through reinvention and and entrepreneurship
The process of reinvention
Dietary changes to benefit issues you might be having with your body – daily whole food smoothie (recipe on her website), daily celery juice, on an empty stomach
"Fatigue is the foreplay of illness"
Food that sucks our energy – try to avoid these if you struggle with low energy – caffeine, sugar – processed, soda and alcohol and processed foods.
How your desire for what you put in your body changes once you start feeling better
Inspired Round Q&A:
Most Inspiring Book-
Favorite Song-
Best Resource-

Tosha Silver, SF, Spiritual Teacher, Author, Outrageous Openness

Surprising Fact About Angela- 

She's  a simple farm girl from the mid-west. She lived off the land as a child

Most Important Thing to Know About Angela-

She doesn't just teach the principles about eating and nutrition, she lives them. She's come from a tough place and she's been there. She's living these principles along with her clients She's constantly called to reinventing herself as well. Her body continues to teach her what she needs to know and teach
She's living it and in it with you.
 Interview Links:
Website:
Facebook:
twitter:
Instagram:
Thank You for Listening! Just One Favor…
If you loved what you heard, I'd love it if you'd share it using the social media buttons at the top or side of this page!
If you like what you're hearing on Inspired Conversations, I would be very appreciative of your Rating & Review in iTunes. Which will allow the show to reach an even greater audience! I will make sure to thank you by name for your (hopefully) 5-star review on an upcoming show!