CELEBRATING MY 100th episode and flipping the script!! When you tune in you'll hear that my dear friend Emmanuel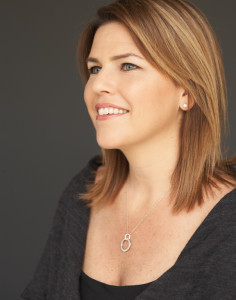 Dagher is taking over the mic as the show host. I thought it was about time (after 100 shows) that you got to know me, your host of Inspired Conversations. I can't believe the idea of Inspired Conversations Podcast has turned into 100+ shows, it's crazy bananas and I'm super excited you're listening and you're interested.  I've been truly honored and humbled so many people said YES to an interview, some know me, some haven't got a clue who I am and trusted we'd have a brilliant conversation! Thanks to everyone who has been a part of my first 100 episodes, it's been a wild ride and a fantastic journey! I can't wait to bring you 100 more thought leaders and inspiring conversations to spark your heart & ignite your soul!
Thanks for listening, I'm grateful you're here!!
To keep it consistent with the other pages, here's my brief bio…Amy is a strategic success coach for life and business. As a business and lifestyle strategist Amy provides clients with tools, resources and support as they expand their experience and possibilities of success beyond their wildest dreams. Collaborating with people who are interested in having, doing and being more in the world today is Amy's mission. I believe, "You Are The One You've Been Waiting For" (inspired by a Hopi Poem) and you are! I look forward to connecting and hearing from you in the future!
Inspired Round Q&A:
Most Inspiring Books-
Favorite Song-
Best Resource-

Nature, I love nature, it's a grounding force in my life no matter what's going on and it's always available to me!

Surprising Fact About Amy-

I love to tap dance, I'm super funny and I love to take disco naps in the middle of the day if at all possible!  

Most Important Thing to Know About Amy-
 Interview Links:
Thank You for Listening! Just One Favor…
If you loved what you heard, I'd love it if you'd share it using the social media buttons at the top or side of this page!
If you like what you're hearing on Inspired Conversations, I would be very appreciative of your Rating & Review in iTunes. Which will allow the show to reach an even greater audience! I will make sure to thank you by name for your (hopefully) 5-star review on an upcoming show!