Amy Ahlers & Christine Arylo are the cofounderss of Inner Mean Girl Reform School which has helped tens of thousands of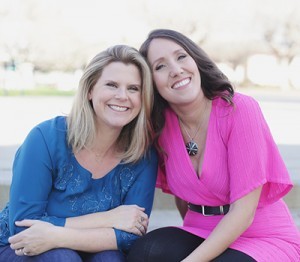 women create more self-compassionate relationships and make more self empowering , self loving choices. Master coaches and transformational teachers, internationally recognized speakers and best selling authors, Amy & Christine have been featured on network tv, TEDX and the Huffington post to name a few.
Inspired Round Q&A:
Most Inspiring Book-
Favorite Song-
Best Resource-
Surprising Fact About…

Christine- A Christmas Carol Junkie (as told by Amy) Christine loves listening to Christmas Carols when the holidays roll around
Amy- She's a geek about brain science and loves numbers

Most Important Thing to Know About Amy & Christine-

Christine & Amy- Important to listen to the voices within you, the loving wisdom, tuning in to it!
 Interview Links:
Thank You for Listening! Just One Favor…
If you loved what you heard, I'd love it if you'd share it using the social media buttons at the top or side of this page!
If you like what you're hearing on Inspired Conversations, I would be very appreciative of your Rating & Review in iTunes. Which will allow the show to reach an even greater audience! I will make sure to thank you by name for your (hopefully) 5-star review on an upcoming show!