Althea has made healing her life work, so that she may help others eradicate stress, health issues, disorders, negative thoughts, and a general "stuck" feeling in life. Her motto is "There's no need to struggle. Things can be gentle, easy and fun" – words she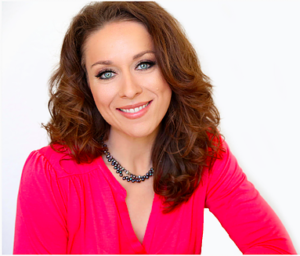 lives by.
Through intensive study of Quantum Energy Fields, encompassing both eastern and western healing knowledge and modalities, ranging from Feng Shui, traditional Chinese Medicine, Emotional Freedom Technique, Quantum Energy Healing, Neuro Linguistic Programming, meditation and chakra clearing, along with spending years exploring her own intuitive abilities, Althea has morphed a life time of intuitive awareness and healing abilities into a beautiful energy healing practice, to help others achieve a life of peace and love, the likes of which she has manifested for herself.
Working with Althea, you will find a quantum healer that addresses all aspects of your lifestyle, from emotional, health and wellness, intuitive eating, organization (beyond feng shui), chakra healing and energy healing, to space clearing (healing of energies in a physical spaces) and Intuitive Business clearings. Althea has developed her own powerful, effective, FAST clearing technique that initiates immediate change and gentle integration, resulting in a handcrafted and condensed clearing that encompasses all, and is quintessentially Althea
Inspired Round Q&A:
Most Inspiring Book-
Favorite Song-
Best Resource-

Painting, she loves to paint

Surprising Fact About Althea-

 She wanted to be a photographer for National Geographic when she was a kid.

Most Important Thing to Know About Guest-

She loves helping people. Helping people remember who they are. We are all part of the divine, we are all beautiful, light and bright. Helping remember their power and beauty. She came here to bust things up and create new and expand. She wants people to know as you are staying in a happy, uplifted mood you are helping the planet stay in a higher vibration. She wants to help in a fun and easy way. She wants things to be uplifting, fun and empowering. She wants everyone to know you are loved and needed on this planet.
Interview Links:
Website:
Facebook:
twitter:
Instagram:
Thank You for Listening! Just One Favor…
If you loved what you heard, I'd love it if you'd share it using the social media buttons at the top or side of this page!
If you like what you're hearing on Inspired Conversations, I would be very appreciative of your Rating & Review in iTunes. Which will allow the show to reach an even greater audience! I will make sure to thank you by name for your (hopefully) 5-star review on an upcoming show!