Alfred Ricci has always been led to experience miracles beyond his understanding. He came from living in shelters and group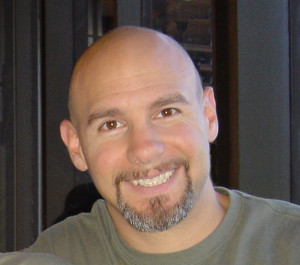 homes to earning his graduate degree and working in 22 countries as an international banker. Then his Guidance spoke to him directly to inform him it was time to let go of his career and search for meaning.
Alfred's search led him to Hans Christian King, with whom he has studied directly for 10 years. While assisting Hans King with teaching intuitive development, Alfred began to help his own clients with relationships, family, and spiritual growth through the use of automatic writing, channeling, and co-creation. After many years of teaching individuals how to work directly with Spirit, Alfred's new focus is bringing spiritual principles into organizations. His seminars and executive coaching reveal how spiritual principles can help achieve bottom line results through the creativity and miracles of enlightened employees.
Inspired Round Q&A:
Most Inspiring Book-

He doesn't have one. He does not read. He recommends each of us learn to listen to ourselves, to the angels and the messages from God.

Favorite Song-
Best Resource-
Surprising Fact About Alfred-

 He's a very gentle soul. He's against violence and people might not think that of him from first sight because he loves to be at the gym and workout intensely.

Most Important Thing to Know About Alfred-

He's not here to make money, he's here to help people, to be happy, to offer opportunities to creating and supporting business, purpose and innovation.
 Interview Links:
Special Offer:
Website:
Facebook:
Thank You for Listening! Just One Favor…
If you loved what you heard, I'd love it if you'd share it using the social media buttons at the top or side of this page!
If you like what you're hearing on Inspired Conversations, I would be very appreciative of your Rating & Review in iTunes. Which will allow the show to reach an even greater audience! I will make sure to thank you by name for your (hopefully) 5-star review on an upcoming show!