Abby Wynne is a Psychotherapist, Shamanic Practitioner, a Spiritual Teacher an internationally published Author. She combines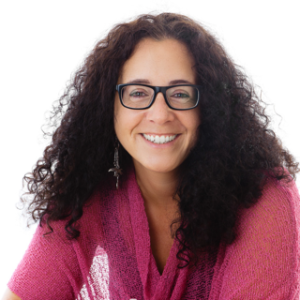 all of her skills together to shine her light and be who she truly is. She is a catalyst for people's processes, a problem solver, a creative artist, an alchemist, a healer, a mother, a daughter, a lover of life.
She always knew that we were more than what we think. She went through a spiritual crisis in her 20's and counselling wasn't enough to help her move through it. You can talk about something until the cows come home and all you're doing is talking about it, she wanted to learn how to transform it. She discovered a spiritual path, and nothing was ever the same again for her!
She blends psychotherapy, shamanism and Reiki for a powerful and unique healing experience and teaches her online community how they can empower themselves through spiritual work.
In this episode she explains:
What Psychotherapist, Shamanic Practitioner means
She can see in you what needs awakening and helps empower you to awakening to yourself
Talks about awareness, how we hold awareness in our bodies and emotional awareness
Having an awareness is a secret weapon to knowing what you need to do for yourself to look after yourself
Inspired Round Q&A:
Most Inspiring Book-

She doesn't really have one and it depends what the inspiration is for.
Lord of the Rings and fairytales to bring the magic back
Reading something she really resonates at the time brings her back to earth

Favorite Song-
Best Resource-

Her phone. She can't believe how much she can do on her phone, emails, soundcloud, podcasts, calendar and books, she'll plays games to unwind.

Surprising Fact About Abby- 

She has 6 packs of tarot cards that she does for herself to connect in with herself. She doesn't do it for clients because it's client's to use their own inner wisdom and sense to navigate the world. She also makes jewelry now, healing crystal bracelets. She's also doing a coloring book with affirmations. There are so many ways to heal and cover all the senses for people in creating new things.

Most Important Thing to Know About Abby-

She's accessible. She always have time for everybody. She's available to answer emails. She makes the time for people, everyone is important and valuable. She has many products so people don't feel isolated.
 Interview Links:
Books:
Website:
Facebook:
twitter:
youtube
instagram
Thank You for Listening! Just One Favor…
If you loved what you heard, I'd love it if you'd share it using the social media buttons at the top or side of this page!
If you like what you're hearing on Inspired Conversations, I would be very appreciative of your Rating & Review in iTunes. Which will allow the show to reach an even greater audience! I will make sure to thank you by name for your (hopefully) 5-star review on an upcoming show!