Aaron Keith Hawkins is a speaker, podcast host and life development strategist. He began a unique and powerful mission of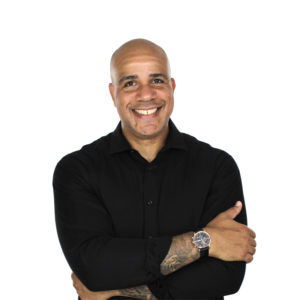 personal development following a brush with his mortality almost a decade ago. He has a unique perspective resulting from decades of experience in law enforcement leadership. He has come to the realization that one the greatest powers of humanity lies in our opportunity to live a life of 'self-leadership'. He is an empathetic optimist who leverages the power of perspective to help his clients and listeners recognize that their success, happiness and fulfillment aren't "destinations", but an ongoing byproduct of the habits they use to interact with our world on a daily basis.
 Aaron's podcast, Best Life of Your Life, has been featured in iTunes New & Noteworthy category and offers free strategies and interviews to help individuals claim their right to a continuously improving life. He also offers personalized coaching programs that empower clients to achieve transformational levels of confidence, success and personal clarity.
Aaron considers it is mission to support you when you've decided to create the Best Life of Your Life, for the benefit of you and everyone around you.
In this show we talk:
How his brush with mortality changed his life
Self-Leadership
How to be willing to explore even though you don't know what you're looking for
Inspired Round Q&A:
Most Inspiring Book-
Favorite Song-
Best Resource-

audible app (audio books)

Surprising Fact About Aaron-

 He was once an aspiring actor

Most Important Thing to Know About Aaron-

He's a realist, not oblivious to the difficulties of life. He wants you to understand he gets it,when life seems hard and unmanageable and he cares and no matter how hard things are right now you can get through it! Anything is possible and as long as you are still breathing you can get through it.
Interview Links:
Website:
Podcast:
Facebook:
twitter:
Instagram:
Thank You for Listening! Just One Favor…
If you loved what you heard, I'd love it if you'd share it using the social media buttons at the top or side of this page!
If you like what you're hearing on Inspired Conversations, I would be very appreciative of your Rating & Review in iTunes. Which will allow the show to reach an even greater audience! I will make sure to thank you by name for your (hopefully) 5-star review on an upcoming show!